The crypto industry must do more to promote encryption, says Meltem Demirors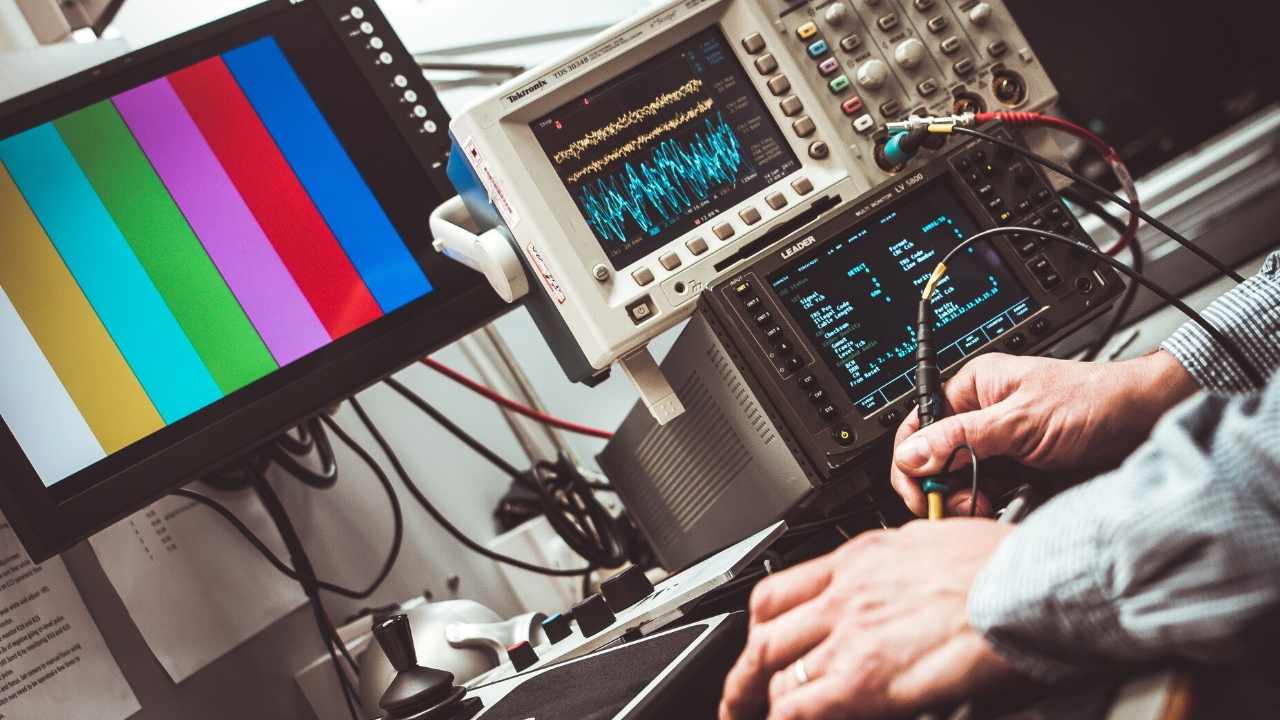 Meltem Demirors (chief strategy officer at CoinShares), a publicly traded investment firm with assets of $5 billion, told Cointelegraph that "I like to refer myself a future or aspiring cult leader."
Demirors was the first to enter the Bitcoin (BTC), space in 2012 and further stated that it had been "fun" to see the growth of the crypto sector, noting that people are interested from all walks. Demirors stated that crypto cults are helping people to connect in a positive way, particularly because it gives them a sense belonging and purpose.
Demirors was skeptical about regulations, which is one of the most critical topics in the crypto industry. She said, "Having worked in this industry for eight years, it's a tedious task to talk about regulations, especially in the United States." Demirors noted that U.S. regulators are continuing to adopt frameworks for the treatment of digital assets. However, there has been too much talk and not enough cogent actions.
During an interview with Cointelegraph, Demirors discussed this topic and the development decentralized autonomous organisations (DAOs), during Consensus 2022.
Cointelegraph: What do you think about the recent regulatory frameworks in America?
Meltem Demirors. I believe that the Lummis–Gillibrand bill, and the Token Taxonomy Act of 2020 have made good efforts at classifying and categorizing digital assets. The problem I have with many of the crypto regulations and bills is that they all focus on taxation and financial services. They focus on how and where we tax, tax, and extract value from the government. These bills do not address the most important issues that I am excited about: consumer privacy, self-sovereignty, freedom of speech and self-sovereignty.
Contrary to many bills that only focus on the side of financial services, this bill should focus on crypto infrastructures such as data centers, connectivity and computations. It is also important to ensure that the U.S. remains a friendly country for developers of software and hardware that can be scaled. We have not seen any cohesive action in this area. The industry has been subject to a fragmented approach. New York is taking a very strict approach while other states, such as Texas and Wyoming, want to be home for crypto mining.
Furthermore, financial privacy and the right of consumers are not being addressed. Many of these bills call for more financial surveillance. It is important that we as an industry continue to fight this, especially in a world where central banks digital currencies (CBDCs), are being explored.
CT: Do you have any suggestions for the crypto industry to protect privacy and preserve financial freedom?
MD: The crypto wars are the largest movement that we have seen. I am referring to cryptography. There was much debate in the early 1990s about encryptions and how encryption should be used for various consumer-focused applications. We are now seeing many bills that attempt to reduce encryption usage by consumers and create backdoors.
However, once backdoors are made to encryption, they will not only be used to monitor consumers, but also against our government. This is now a matter national security. The war on encryption is alive and well, therefore I believe it. It is also my opinion that there are more things we can do together as an industry to promote encryption and preserve it instead of spending taxpayer dollars on challenges to crack encryption algorithms like SHA-256 which is the backbone to Bitcoin.
It is also important to preserve code and speech. Open-source code, as well anonymous developers, is an important part of the crypto community. There are many efforts to criminally hold open-source developers responsible for the way their software is used, which is contrary to the whole open-source movement.
We also need to think about the treatment of virtual asset services providers (VASPs). If someone runs a node, or two people transact peer-to-peer using an open blockchain protocol, it is alarming to classify them as VASPs and force them to conform with regulations. A bill is now in place that requires people to report their social security numbers to anyone who sends crypto more than $10,000. This is absurd and cash doesn't have the same rules. These privacy factors make it easier for the government target individuals who are in crypto. It's important that industry backs them.
CT: DAOs were mentioned during your Consensus talk. Can you please share your thoughts about this topic?
MD: Yes, DAOs are interesting. A lot of my work at CoinShares is focused upon strategy. This means investing but also looking at the current state of the crypto industry and how it relates to investing. I am open to trying out new things in crypto. Recently, I joined a few DAOs. Friends With Benefits was my first DAO experience. Two DAOs were also created by me and my friends. Hashes DAO is a DAO that focuses on art collecting. DAO Jones is the second. It's a hilarious play but is an investment DAO. Syndicate allows users to create investment clubs and DAOs that are legal.
I have learned a lot about DAO tools, infrastructure, and the exciting possibilities around DAOs. However, there are also limitations. But the most important thing I have learned is that leadership is essential for all communities. Communities need strong, principled leadership to not only uphold community values but also to push the community forward. Many communities that are crypto have strong leaders but then these leaders go and new challenges arise. This was what we witnessed with Bitcoin: five years after Satoshi's departure, there was a struggle for power.
DAOs offer a great area for experimentation. However, from an investment perspective, DAOs seem very early. Many people are currently building DAO tools without knowing what emergent behaviors they should be focusing on. Governance is not a crypto or technology problem, but a human problem that has been around since the dawn of civilization. Although I am excited about the future DAOs, there are still many things to be done before they can scale up and are implemented in a way that promotes good governance.
CT: What do you find most exciting about the future of crypto?
MD: I am really excited about community-owned infrastructure or physical infrastructure. Crypto is dependent on AWS and other centralized service providers for utilities. There are many efforts to create peer-to-peer network that will allow us to perform computations and have better telecommunications and better broadband connectivity. This will also decentralize the energy grid and make it more resilient. I am excited to combine crypto with energy computations and connectivity in novel ways. This will make global systems more resilient and help us avoid the usual problems associated with decentralization.
I am also excited for more infrastructure and tools for developers. It's difficult to get into crypto right now because the area is so vast. It is important to standardize, modulate and reach consensus around core consensus algorithms. While experimentation was fun, we now know what works and what doesn't. I am also excited to think about decentralized identifiers, verifiable credentials and Bitcoin as a communication method.
2021's Most Anticipated Growth & Wealth-Building Opportunity
Join Thousands of Early Adopters Just Like You Who Want to Grow Capital and Truly Understand Cryptocurrency Together