Portfolio rebalancing through DeFi must be simplified to see adoption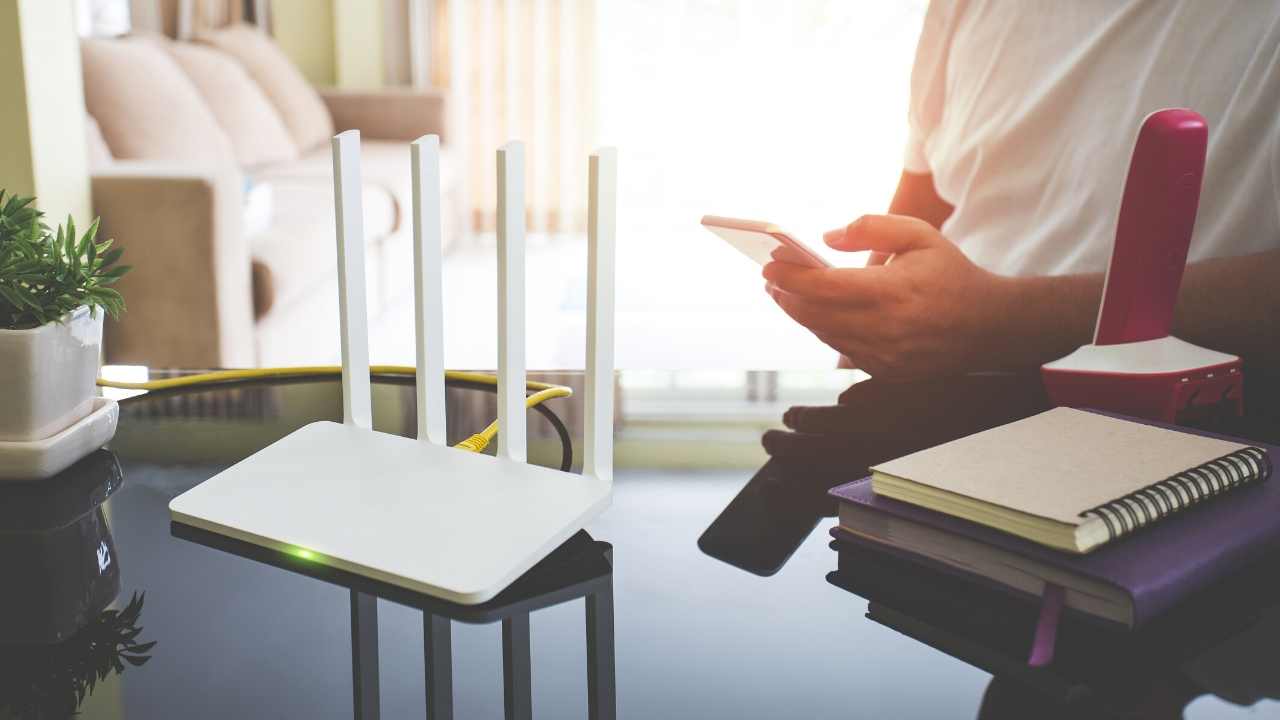 Key leaders and central banks are raising alarms about rising inflation, creating doubts around the globe. Recently, Janet Yellen, United States Treasury Secretary, called on Congress to raise or suspend the U.S. Debt Ceiling, stating that the government will run short of money by October.
This sounds more like a futuristic horror movie, but it is just the current front news from global financial publications. Yellen stated that economists and Treasury officials from both sides agree that failure to raise the debt limit will lead to widespread economic disaster, which could potentially trigger historical financial crises, stock market sell-offs, recessions, and severe market volatility.
In the future, the U.S. Dollar will lose value. Individuals need simple tools to diversify and protect their financial portfolios.
Global finance has seen more risk events, including margin calls and liquidation problems that have an impact on traditional finance as well as decentralized finance (DeFi), which are becoming increasingly interconnected. The Evergrande real-estate crisis continues to be a reminder that poor decision making in a variety of markets can have an impact on markets we didn't think were connected like crypto.
Global finance is not a popular choice. The general trust in it has dropped and the understanding of money has deteriorated. Poor policy-makers' decisions have historically left 31% of the global adult population without access to financial services.
As decentralized finance becomes more widespread, more countries will explore other currencies. Crypto, which is complex by nature, is now moving into the next phase. This is due to the development of infrastructure and tools that are helping newcomers navigate financial risks and uncertainties. Leaders in this space have to assist newcomers to reduce portfolio risk.
Related: Education is key to mass adoption of blockchain technology
Financial democracy requires lowering entry barriers for risk management.

Unfortunately, cryptocurrencies can be volatile. Market wipeouts of a hundred-billion dollars are not unusual. The market capitalization took a $2 trillion hit in the last few weeks. Investor confidence can be affected by speculation, announcements, and other happenings, as evidenced by the recent events in El Salvador and the SEC crackdown. As regulators intensify crypto scrutiny, the SEC had to warn investors about volatility and fraud in cryptocurrencies.
Even though Bitcoin (BTC) is a well-established cryptocurrency, prices are still affected by celebrity tweets such as Elon Musk's tweets and actions with Tesla.
This market is still relatively new and cryptocurrency assets are concentrated in a large number of whales. Due to the complexity of DeFi and the cryptocurrency market, the actions of big players have a significant impact on the price of cryptocurrency. New investors who are less powerful will be more likely to be unaware.
Related: Institutional Investors won't accept Bitcoin mainstream — You will
Even though whales are still at risk, it is important to understand how to reduce the risk to encourage mass adoption, particularly for investors who have less capital.
The advent of cryptocurrencies has allowed for the democratization and accessibility to wealth. Anyone can access financial assets 24 hours a days with a click of a button. Assets that earn higher yields than traditional fiat assets held by banks offer a greater return than any fiat asset. With the right tools and assets, wealth creation has become easier thanks to the elimination of bureaucracies.
Crypto is merely mirroring traditional finance's wealth gap at the moment. This is because crypto-fluent people who speak the language of crypto can understand strategic thinking. Crypto holders who are extremely wealthy have the ability to invest in investment funds and brokers that have access to traditional backed investment instruments such as trading, custody and financing to ensure their investments are properly balanced against the market.
What is portfolio rebalancing?

Portfolio rebalancing refers to the process of realigning a portfolio's weightage. This involves buying and selling assets regularly to ensure a specific level of risk and asset allocation. This can help investors to manage the downside while still enjoying most of what's up.
This is crucial in times of financial instability as it helps individuals reduce the risk of losing or depreciating their digital assets. Most investors, particularly those under 40 years old, don't know how or have the time to pay attention to their portfolios and understand why rebalancing can be crucial for wealth stability and generation.
Rebalancing helps prevent overexposure and instills good trading habits through customer discipline. This allows both new and old investors to follow a long-term financial plan, which allows them to monitor any market movements that could lead to losses.
Related: Crypto asset diversification or all eggs in one pan
The majority of rebalancing strategies work on a time basis (i.e. yearly, quarterly, monthly, etc.) However, it is also possible to be reactive — that is, based upon allowable percentages of assets. This option is more expensive. If the initial target asset allocation was 50/50 between assets A and B, and asset A performed well it could have increased portfolio weighting to 70%.
An investor might sell A in order to purchase more B, thereby returning to their original 50/50 target allocation. The split doesn't have to be equal among assets. However, it is best to keep investors safe from being exposed to unfavorable risks by including a mix of volatile and nonvolatile holdings when rebalancing.
Traditional finance requires that rebalancing be done manually. This can be done by tracking spreadsheets, buying/selling on exchanges/brokers, or investing in funds where portfolio manager handle it. This is a tedious process that can be costly for retail investors. It shouldn't be done by anyone who doesn't have the money or the time. New technology has made it possible to track, analyze, and automatically rebalance portfolios using applications like Sigfig, Personal Capital, or Motley Fool Advisor.
The benefits of rebalancing in DeFi are greater for the investor because it is automated and does not require you to constantly monitor your portfolio or cross-check the value against the stock market. Automated smart contracts allow people to go to work, sleep, and holiday. This allows the portfolio to maintain a net positive increase while also distributing their gains.
It is not realistic to expect your intermediary will do this for yourself when they start their nine-to-5 job.
Through DeFi, we have the opportunity to offer better rebalancing tools for the masses.

Individuals need simple tools to diversify their portfolios and protect themselves against financial risk as the dollar's value continues to decline. This is the perfect time to provide decentralized rebalancing tools for the masses. Customers and investors have access to DeFi wealth that isn't controlled by any central bank or government in a recession. It also facilitates their financial security and financial gains.
The potential for wealth is great in decentralized finance. The bureaucratic-free world that finance provides, including opportunities to increase wealth and financial inclusion for those who are not banked, is a great place to start building wealth.
Related: Stablecoin adoption, the future of financial inclusion
However, aftermarket volatility is usually a struggle for the professionals, coders and traders. These times of financial instability are most devastating for the average user, newcomers and those who don't have the privilege to understand the deep complexities of the space.
Twelve years after the first Bitcoin was created, it would be hard to believe that we would have made blockchain-based finance easier for users. Although we are making progress, there is still much to do. DeFi is still too complex for newcomers which is slowing down adoption. It shouldn't be necessary to take courses in order to learn how to create decentralized trading strategies. Or to have to manually balance a portfolio of tokens using seemingly endless steps. Then trade them on a separate decentralized exchange (DEX).
With just a few clicks, users should be able to determine how to rebalance the portfolio. These parameters should be customizable by users to suit their risk profiles. Portfolio risk management is essential for the DeFi industry to continue its rapid growth.
This article is not intended to provide investment advice. Every trade and investment involves risk. Readers should do their research before making any decision.
These views, thoughts, and opinions are solely the author's and do not necessarily reflect the views or opinions of Cointelegraph.
Aldrin's founder and CEO is Hisham Khan. Khan has a decade of experience in building and managing innovative enterprise and financial technology. Hisham has a long career with Bloomberg and has been a project manager for some of the top engineers in the world. He was there that he saw the potential of cryptocurrency and left Bloomberg to create comprehensive trading tools via Aldrin. His mission is to make advanced cryptocurrency trading and strategy development available to all.
2021's Most Anticipated Growth & Wealth-Building Opportunity
Join Thousands of Early Adopters Just Like You Who Want to Grow Capital and Truly Understand Cryptocurrency Together