European 'MiCA' regulation on digital assets: Where do we stand?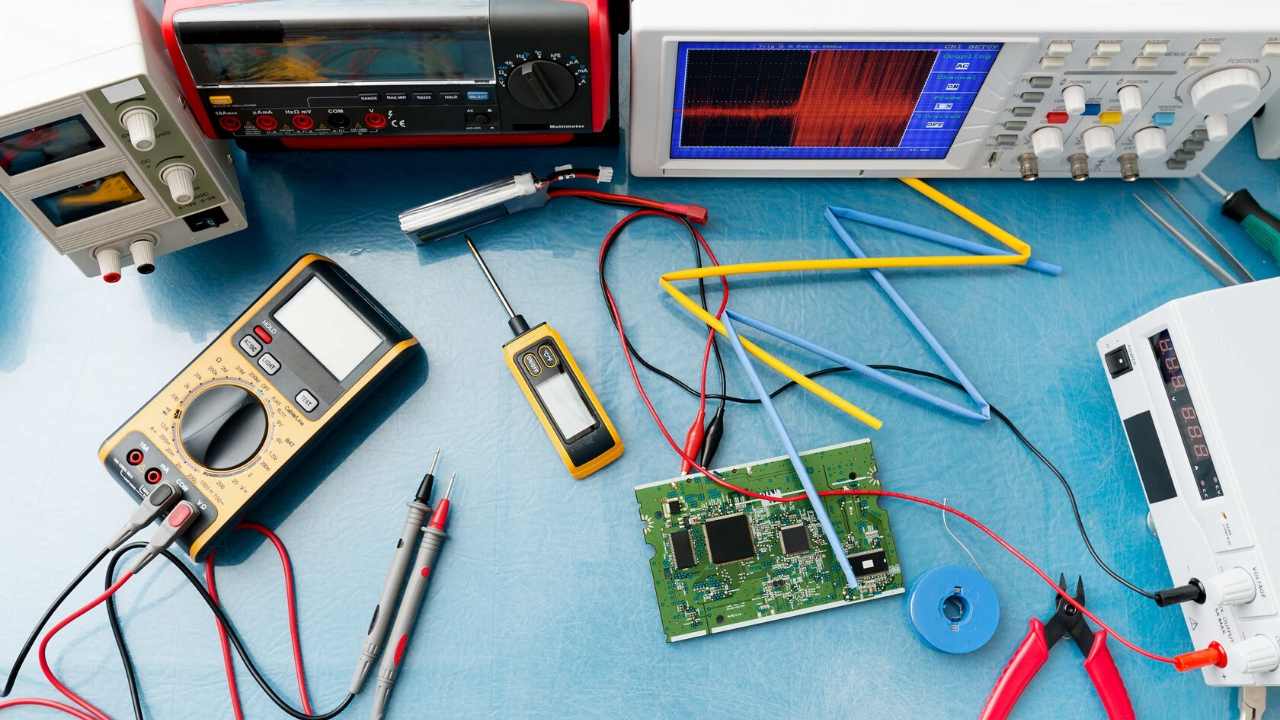 The European Union Regulation on Markets in Crypto Assets or MiCA (hereinafter "regulation") was up for vote in the European Union Parliament's Committee on Economic and Monetary Affairs on February 14, 2022. In the end, the amendment to ban proof-of-work crypto assets was rejected. This would have effectively led to the ban on Bitcoin (BTC).
However, the question of how crypto assets are going to be regulated from an environmental perspective is still open. The Member of European Parliament responsible for the text indicates that crypto assets will also be included in the taxonomy area (a process that classifies economic activities that have a positive impact on the environment), but does not specify the treatment of these assets.
The regulation proposed is part of the digital financing package. It also contains a proposal for a pilot program for market infrastructures based upon distributed ledger technology (DLT). This proposal was adopted by Parliament's Economic and Monetary Affairs Committee last January and will come into effect by the end 2022.
The EU Commission considered several options to regulate the crypto asset industry. The EU Commission opted for full harmonization of all rules applicable to service providers and issuers in crypto assets within the EU, with an EU passport. This was over the possibility of opting-in to obtain an EU passport with the application national regimes. The Commission favors a tailored legislative regime for stablecoins that is combined with regulation under E-Money Directive.
Related: Europe waits for the implementation of a regulatory framework to crypto assets
Let's take stock of the major provisions of the MiCA Regulation. This should be in force after the trialogue between the Council, Parliament, and Commission. It was voted on March 14th.
The Regulation determines the authorities competent to issue crypto assets and their administrative sanctioning power. It also sets out the anti-market abuse rules.
I. I.

The regulation's purpose is to set rules regarding:
Transparency requirements and disclosure requirements for the issuance of and admission to trading in crypto assets. The operation, organization and governance of asset-based token issuers, electronic money token issuers and crypto asset service providers.Consumer protection rules for the issuance, trading, exchange and custody of crypto-assets.Measures to prevent market abuse in order to ensure the integrity of the crypto-asset markets.
This regulation applies to all persons within the EU who issue or provide services related to crypto assets. The Regulation is not applicable to:
rypto assets are financial instruments, including equity securities issued by companies with shares or debt securities and shares in collective investment undertakings and futures contracts. The Regulation will not apply to authorized credit institutions or investment firms.
Similar: Consolidation & centralization: How Europe's new AML regulation will impact crypto
II. II.

This is a category that the Regulation refers to as "crypto-assets not tokens referring assets or electronic money tokens". It refers to crypto assets that provide digital access to goods or services, accessible on the DLT network, and are only accepted by their issuer ("utility tokens") These "utility tokens" serve a non-financial function in the operation of digital platforms and digital services. They should be treated as a special kind of crypto asset. These could include cryptocurrencies like Bitcoin, Ether (ETH), or Tezoss (XTZ).
The Regulation forbids the public from offering or soliciting admission to trading on a trading platform crypto assets. This is except if the issuer of the cryptocurrency assets is a legal entity.
These rules cover fair, honest, and professional communications, as well managing conflicts of interests and complying with protocol security standards.
If crypto assets are free, the obligation to produce white papers does not apply. This is because they are created automatically by mining or transaction validation. They are also unique and nonfungible (nonfungible tokens are therefore excluded from the obligation not to publish a paper); offer to less than 150 people per member state. The offer must not exceed 1,000,000 euro over a 12-month period.
Also, it is important to note that crypto asset issuers must provide a right for the consumer to withdraw their assets. This can be exercised within 14 calendar days.
Related: How do politicians, Bitcoiners and financial experts react to inflation in Europe?
III. III.

This group of crypto assets includes tokens that are designed to keep a stable value. They can refer to many legal tender currencies, one to three commodities, or a combination of these assets. These asset-based tokens can be used to stabilize their value and are often used by their owners as a payment method for the purchase of goods or services as well as as a reserve of value.
If an issuer wishes to offer or request admission to trading on a trading platform of asset tokens, it must obtain authorization from its home state's competent authority. This is unless the average asset tokens outstanding does not exceed 5,000,000 euro in a 12-month period or the offer is only for qualified investors.
This authorization grants access to the European passport. You must prepare a white paper.
This issuer must comply with a variety of obligations. These include marketing communications and conflicts of interest.
These reserves assets should be managed efficiently and prudently, separated from the issuer's assets and entrusted credit institutions and crypto asset service providers. These reserve assets can only be invested in high-liquid, low-risk financial instruments.
Additionally, holders of these tokens are not allowed to pay interest.
Acquisitions of token issuers that refer to assets are subject to specific rules. These include the obligation to notify any authority which might object to the acquisition.
Issuers whose tokens are related to material assets have additional obligations. The European Banking Authority will determine which tokens are important, based on the market capitalization. However, the issuer may request such determination at their discretion.
Related: Should NFTs be regulated? Part 1: A European approach to centralization
IV. IV.

The third category includes crypto assets that are intended primarily to be used as a payment method with the goal of stabilizing their value using a single fiat currency. These crypto assets, which are electronic alternatives to coins and banknotes, can be used to make payments. They are different from e money in that holders have an emoney claim and can contractually demand repayment of any emoney they have at any time in legal tender fiat currencies. This is not the case with emoney tokens.
The principal obligation of the issuer of electronic currency tokens is to obtain authorization as a credit institution, or an electronic money institution, within the meaning Directive 2009/110/EC.
This authorization and publication of a paper is not required if electronic money tokens are only available to qualified investors, or if the average amount of tokens held over 12 months is less than 5 million euros (or any lower threshold that may be determined by a member).
Electronic money token holders have a right to claim the token issuer. It is illegal to issue electronic money tokens that don't confer any claim on all holders.
The Electronic Money Directive does not allow for interest to be granted by any provider of crypto assets services or issuers of electronic money tokens.
For electronic money tokens that are of critical importance, there are specific rules.
Related: How should DeFi regulation be done? European decentralization: A European approach
V. Rules applicable for providers of crypto asset service

Only legal persons authorized to provide crypto asset services will be able to provide crypto asset services.
The authorization to be a crypto asset provider will be valid across the union. It must allow crypto asset providers to provide the services they have been authorized under the right to establish, including through a branch, or under freedom to provide services.
The best interests of clients and potential clients will be served by crypto asset service providers. They will provide clear, fair and accurate information to their clients, especially in commercial communications. Customers must be warned by crypto asset service providers about the potential risks involved in purchasing crypto assets. They must post their pricing policy prominently on their website.
Crypto asset service providers must always have prudential safeguards in place in an amount that is at least equal to one of the following amounts:
(a) The minimum capital requirement that it must meet, depending on whether it is providing crypto asset services.
For services such as reception and transmission of orders for third parties, advice about crypto assets, execution and submission of orders on crypto assets for third parties and placing of crypto-assets, 50,000 Euros.
(b) One quarter of the previous year's fixed overheads. These overheads are recalculated each year.
There are specific obligations that depend on the service. A crypto asset service provider acquisition policy is also available.
Thibault Verbiest, Jeremy Fluxman co-authored this article
These views, thoughts, and opinions are solely those of the authors and do not necessarily reflect the views or opinions of Cointelegraph.
This article is intended for informational purposes only and should not be construed as legal advice.
Thibault Verbiest is an attorney in Paris since 1993. He is also a partner at Metalaw. There he heads the Fintech, Digital Banking and Crypto Finance department. He is co-author of many books, including the first French book on blockchain. He is an expert for the European Blockchain Observatory and Forum and The World Bank. Thibault also co-founded PayFoot, a startup. Thibault is also an entrepreneur, having co-founded PayFoot in 2020. He was the chairman of IOUR Foundation, a public utility foundation that promotes the adoption of a new Internet, merging TCP/IP with blockchain. Jeremy Fluxman has been an associate in international law firms in Paris, Luxembourg, and Monaco since 2017. He is currently an associate at Metalaw in Paris, France, where he advises clients on crypto, fintech and blockchain finance.
2021's Most Anticipated Growth & Wealth-Building Opportunity
Join Thousands of Early Adopters Just Like You Who Want to Grow Capital and Truly Understand Cryptocurrency Together