Blockchain will transform government services, and that's just the beginning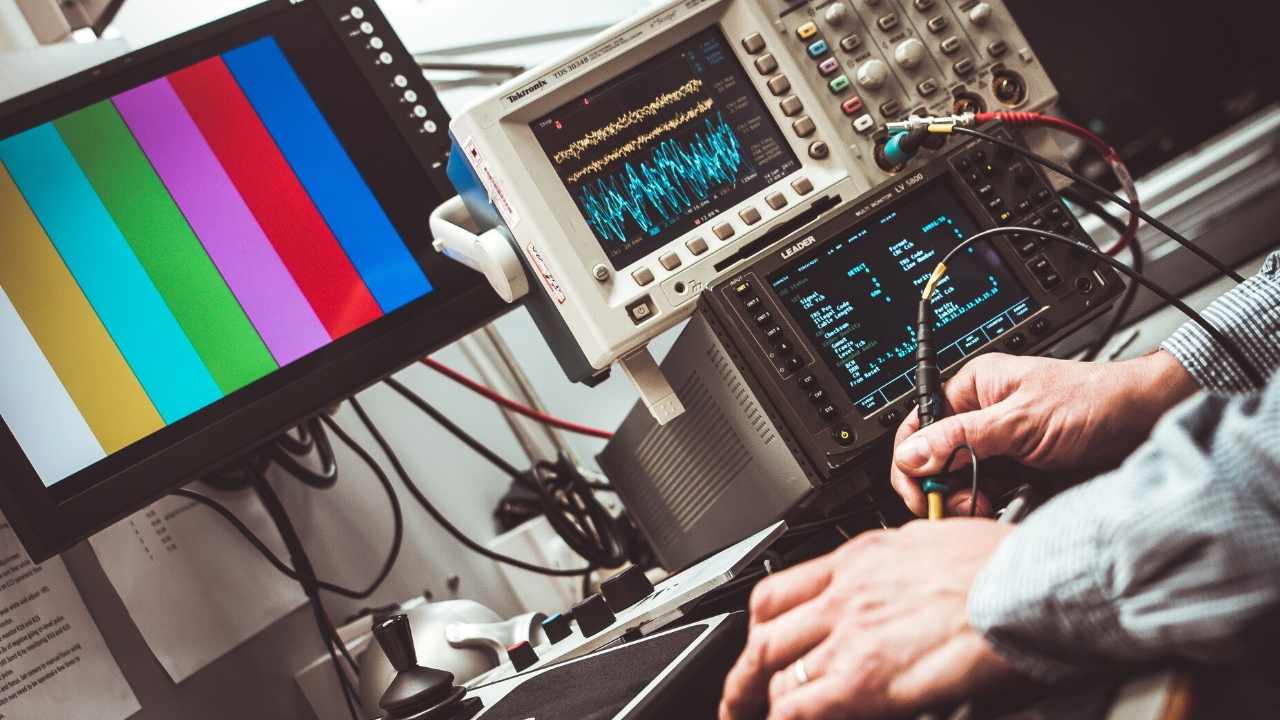 The public is entitled to fair and efficient services from the government. Transparency and accountability can often lead to a decrease in effectiveness and efficiency, or vice versa. Governments often have to choose between improving one or the other. Rarely, technology is available that allows governments to improve efficiency and fairness.
One example of such technology was the move from paper-based record keeping and computer databases. Another was the internet. Blockchain is the next. Blockchain, like the internet, will improve the way the public interacts government services. It will also have wide economic and social consequences.
Related: Crypto is approaching its "Netscape moment"
How the government can use Blockchain

Blockchain technology will have many and diverse impacts on government services. We will be looking at some promising examples.
Identity

Although identity is the foundation of government service interaction, current systems are inherently flawed. Let's take a look at two. First, identification requires expensive and extensive infrastructure. While many developed countries enjoy strong national identification, there are many countries that struggle to provide reliable identification. According to the World Bank, approximately 1 billion people don't have any official proof of their identity. Second, the current identity systems aren't secure. The Aadhaar biometric authentication system in India is susceptible to frauds involving land transfers and passports. It can also be used to get loans or cast votes.
Blockchain's strengths are remarkably aligned to address the weaknesses listed above. Blockchain's decentralized structure makes it much more cost-effective than centralized systems. Its trustless nature makes blockchain more secure.
Similar: Privacy theft and data protection can be achieved by decentralizing identity
Procurement

In 2013, 29% of total government spending in OECD countries was accounted for by public procurement. Corruption is possible due to inequity and lack of transparency during the procurement process. According to the OECD, corruption could cost as much as a third of publically funded construction projects.
Blockchain-based solutions can be used to change almost all aspects of the procurement process, including major reforms in transparency and stakeholder participation. The pilot project found that "blockchain-based electronic procurement systems offer unique benefits in relation to procedural transparency and permanent record-keeping, as well as honest disclosure."
Related: Blockchain is essential for the UN's "decade of delivery" success
Voting

Despite the digital age, paper ballot-based voting is still the preferred method of voting. Given the importance of elections for democracy, this is understandable. Paper-based systems have problems with integrity, cost, and time. Direct-recording electronic (DRE), has been used to replace paper-based voting. However, it has not met with great success. DRE was introduced in Brazil in 1996. However, security concerns remain. DRE was introduced in America in 2001. However, adoption and progress have slowed due to continued incidents with DRE machines.
Blockchain is a newer technology that isn't yet ready to replace existing voting systems. However, it is already helping to strengthen current systems. Our company and the University of Indonesia have created a blockchain-based verification system that will verify the results of the April 2019 paper-based elections in Indonesia. Within hours of the closing of polling stations, the project was able report on 25,000,000 votes. The official results, however, were only made public after several weeks.
Related: Voting has evolved: Blockchain technology outshines paper ballots, e-voting
Other government services

Blockchain is becoming an integral part of government infrastructure. They are starting to see the importance of blockchain infrastructure for enabling economic activity. The governments are keen to be involved in the development of standards that will eventually be adopted worldwide. China and the European Union are leaders in blockchain development and both have developed their own initiatives.
China

The Chinese leadership has shown great initiative in supporting blockchain initiatives. The country's 13th 5-year plan for 2016 included blockchain as a technology of strategic significance on par with artificial Intelligence. Numerous local governments followed this up with pilot projects that used the technology to implement applications such as smart cities and environmental protection. China launched its national Blockchain Service Network (BSN) in April 2020. It was officially launched in October 2019.
Due to its backing, the BSN is on track to be the largest blockchain ecosystem in the world. The BSN will likely be the platform for better coordination between the public and private sectors in China. Internationally, there is a strong attraction to the BSN. Although there are concerns that the BSN could be controlled and monitored by China, these concerns might not be of concern to organizations seeking closer integration and access to Chinese businesses. However, fears of Chinese influence may outweigh the profit motive, especially if a viable global blockchain infrastructure can be found.
Related: Experts explain how the digital Yuan stablecoin affects crypto in China
European Union

The European Union has been active in supporting blockchain initiatives in a manner similar to that in China. However, it is doing so on a smaller scale and at a slower pace. In February 2018, the EU Blockchain Observatory and Forum was established, which led to the creation of the European Blockchain Partnership (EBP). The European Blockchain Services Infrastructure (EBSI) was created by the EPB in 2019. It is a network of distributed nodes located across Europe. EBSI offers seven use cases that can be used to develop government services. The International Association for Trusted Blockchain Applications was created to promote public-private collaboration. It brings together users and suppliers of blockchain solutions, as well as representatives from governmental organizations and standard-setting body around the globe.
Although Europe's approach to encouraging and supporting blockchain adoption is on a smaller scale than China's BSN and at an earlier stage of development, its openness, transparency, and inclusion may make international organizations more likely to adopt the frameworks.
Related: Europe waits for a regulatory framework to regulate crypto assets
Conclusion

The foundational infrastructure of forward-thinking governments is now being built around blockchain technologies. As demonstrated by the efforts of Europe and China to build blockchain infrastructure, the technology has attained national strategic significance. It is difficult to predict what global blockchain infrastructure will look like, but it is clear that this technology is on the rise.
These views, thoughts, and opinions are solely the author's and do not necessarily reflect the views or opinions of Cointelegraph.
Matthew Van Niekerk, a co-founder of SettleMint and Databroker, is the CEO. SettleMint is a low-code platform to develop enterprise blockchains. He has a Bachelor of Arts in Computer Science from the University of Western Ontario, Canada. He also holds an International MBA from Vlerick Business School, Belgium. Matthew has been involved in fintech innovation ever since 2006.
2021's Most Anticipated Growth & Wealth-Building Opportunity
Join Thousands of Early Adopters Just Like You Who Want to Grow Capital and Truly Understand Cryptocurrency Together